Whether your child is old enough that you can finally get out of the house, you just moved to a new area, or you're an introvert, making new mom friends can be awkward, scary and time consuming.  Reminds me of middle school.
As a mom, introvert, and someone who just moved to a new city, I feel like that's too many roadblocks for me and making friends will be too hard. Is it really worth it anyway??
BUT the adult in my head reminds me how nice it would be to find a mom friend who shares my fandoms, or my random taste in movies or music instead of driving my husband crazy with them.
Also, I have to set a "good example" for my son, right? (Sometimes being a parent sucks like that.) So I'm going for it.
---
Disclosure: This post may contain affiliate links. That means if you click & buy or sign up for a service through my link, I will receive a small compensation at no additional cost to you.
As an Amazon Associate I earn from qualifying purchases. See my Disclosure page for details.
---

WHERE TO BEGIN?
In person might be a little much right away, so let's start online!
Local Facebook Mom Groups
There are an extraordinary amount of FB groups out there. Start searching on FB with "(your town) mom" or "(regional area) mom" to see what comes up and you can filter from there.
Sometimes regional or state groups work best for those with certain interests, like moms of multiples, single moms, moms of children with special needs/medical conditions.
Keep in mind that some FB groups actually expect you to meet up in person sometimes, so if you aren't up for that yet, maybe you should move on to another group.  This is the voice of experience from someone who was nicely "kicked out" of one since I didn't go to any events.
Google
If you haven't already, quit stalling and Google "(your town) mom" or "(regional area) mom" and see what you can find!
IN PERSON

Phone Apps

Because of course there's an app for that, but who knew there were so many??
These are under "In Person" because the majority of them help you make local mom friends which come with the assumption that you'll meet one day. Depending on where you live (US, UK, Australia, etc.) some apps might not work for you.
Hey! VINA (Not mom friends, just other women friends.)
Mush (UK, AUS)
Places in Your Local Community
Library- Besides books, they have tons of classes & activities for both children & adults which would allow you to meet people more naturally while enjoying the event.
Recreation Center, Parks, Events from your local Parks & Recreation office.
Museums/Arts Centers/Animal Habitats
Centers of Worship
Your child's school & extra curricular activities/class parties.
Restaurants with playgrounds/playspaces.
Stores that have children's events.
---
Related Post: 13 Essential Time-Savers for Busy Moms
---
THINGS TO REMEMBER
Know Yourself
–If you're a people-pleaser, don't show up ready to become whatever you need to be in order to make friends, that will not end well. Be yourself and realize that that's all you have to be.
–If you're an awkward introvert like me and know that sometimes you make weird faces without meaning to, can't think of things to say ("I carried a watermelon"), or feel like you're put on the spot even when trying to introduce yourself to others (I'm not even lying)– know that you aren't alone.  I think of this as the Mr. Darcy complex.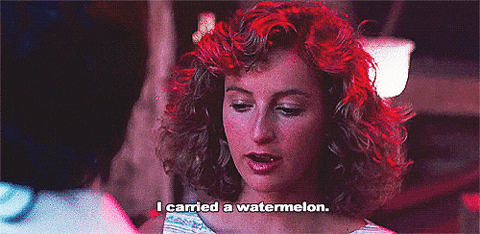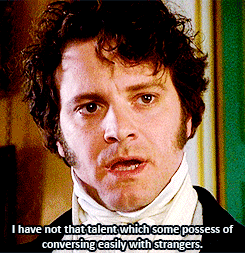 –If you can't think of what to say, ask people about their children (it's a lot easier to talk about your own children than yourself as an introvert). Then work up to asking about their own interests.
–If you're in a new town/area, ask people for local recommendations for anything you can think of. Just remember not to criticize the area so you don't start off on the wrong foot.
–If you're in an area that is totally different from where you used to live, realize that you might need to adjust to the way things are done there, so leave any preconceived notions at the door.
FINAL WORDS OF ADVICE
If the idea of making new friends stresses you out, take baby steps and set small goals.
For example, say hello to 2 people and smile (natural smile, not creepy smile) while you are at an event/in a situation where there are new people. It's a process and it'll become easier with practice.
Don't set yourself for failure by thinking before every encounter that you're going to find your new mom friend BFF. Be realistic and remind yourself that friendship takes time and commitment on both sides.
Be proud of yourself for trying, regardless of what happens- know that it'll all work out and be worth it!
Do you have any advice for trying to make mom friends?  Leave it in the comments below!